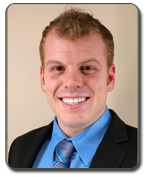 Cell: 415.246.2755 (Text Friendly)
E-Fax: 312.224.3188
Email: gregm@asknagel.com
Buying a home is the single biggest investment that most of us will ever make.
This has to be balanced with finding a home that meets current and future needs, provides security, comfort, pleasure and a sense of peace.
Having been both a homeowner and landlord, Greg Magadini has the experience to guide his clients.
With a strong background in finance, Greg views real estate as both a primary home and an investment. He likes to say "finding clients a nest egg that they can nest in" is his top priority. Coming from a family of successful real estate investors, he understands the crucial role real estate plays in wealth creation.
Having grown up in Montreal, Greg speaks fluent English and French. In his spare time, he enjoys reading and physical fitness.
Greg holds an honors degree in Economics and Accounting from University of California, San Diego.
His goal is to partner with his clients to make sure they not only find their dream home but also take a step toward their future financial security.