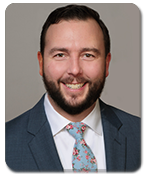 Cell: 406-544-3108 (Text Friendly)
E-Fax: 312.224.3188
Email: josh@asknagel.com
A native Chicagoan and current Ukrainian Village resident, Josh is a real estate expert with over 10 years of experience in construction, development, property management, and sales. His wholistic knowledge of the real estate industry allows Josh to educate his clients on the physical, financial and emotional aspects of the transaction.
Before even stepping foot within a property, Josh's knowledge of each of Chicago's unique neighborhoods, architecture, and construction methods, help him counsel his clients to understand value through property condition assessments, financial evaluation and understanding of area real estate trends.
Josh's vast industry skill set allows him the confidence to provide "deal leadership," while empowering his clients with education on quality issues, problem solving, and negotiation. He shares the good, bad, and the ugly in every aspect of the decision-making process. This allows him to coach his clients and make their long term interests his #1 priority, while providing intrinsic value and unparalleled customer service throughout the process. Clients can therefore buy and sell with the confidence of being guided by an expert.
Josh hold a B.A. in History and Political Science from the University of Montana.
Josh enjoys Chicago's vibrant music and restaurant scenes but if not out on the town he can be found escaping the City with his wife and dog camping throughout the Midwest or travelling to a destination abroad.