Revé Kendall
admin1
Ask Nagel LLC, A Full Service Realty Company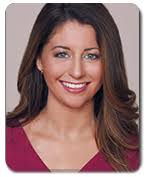 Cell: (847) 769-3947
E-Fax: 312.224.3188
Email: reve@asknagel.com
Purchasing a home is the biggest and most important investment most people will ever make, both financially and emotionally, and choosing the right person to help you make that decision is equally important. Having spent ten years in on-site property management and leasing, Revé truly understands the importance of making sure her clients love the place they come home to.
Revé's decision to become a broker is a culmination of her desire to help others, her appreciation for architecture and design, and her love of the great city of Chicago. Her experience managing high rise condominium buildings in both the downtown and Lakeview neighborhoods provides her with a unique perspective and expertise. She understands the nuances between condo and single family living and knows exactly what questions to ask, what "red flags" to look for, and how to maneuver the process without any hiccups. In addition, her experience as a top leasing agent early in her career honed her negotiation skills and fine-tuned her ability to listen carefully to each client, identify their needs, and find them the perfect home. It also helped her gain an understanding of what makes a home desirable and marketable, what small changes make the largest impact, and how to get the best "bang for your buck". From an investor standpoint, she always stays up to speed on the rental market and can help determine where you will get the best return on your investment.
Having worked everywhere from Evanston to the West Loop to Hyde Park, Revé has a great feel for the many different neighborhoods in Chicago and what makes them special and unique. She takes great pride in her work and never gives less than 100%, and these shared core values are a huge part of the reason she joined Ask Nagel Realty. Revé treats each client with the integrity, responsiveness, brutal honesty, and attention to detail that she would hope for in a real estate agent if the tables were turned.
Revé was born and raised in Evanston, where she still loves to visit with family, and graduated from Indiana University with a degree in Communications. She currently lives in the bustling neighborhood of Wicker Park and previously resided in Logan Square. A self-proclaimed "foodie" and lover of music and art, in her spare time you can find Revé catching a great concert, working on her next decorating project, checking out the amazing culinary scene in the city, or cooking up a homemade meal and having a movie night with friends or family. 
Fun fact: Revé is French for "dream" – and she can't wait to meet you and make all of your real estate dreams come true!