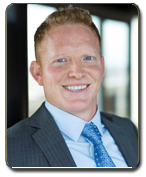 Stephen A. Ashby
Ask Nagel LLC, A Full Service Realty Company
Phone: 219.680.6681
E-Fax: 312.224.3188
Email: saashby@asknagel.com
Few decisions in life are of equal importance of choosing the right home. The right home is the foundation of your comfort, lifestyle, and of course your family. Whether your property purchase is lifestyle driven, strictly for investment, or a combination thereof, Stephen will help you identify the ideal property that fits your needs while maximizing your investment return. Buying is a complicated and often circular process, so who you work with matters because it will have a dramatic impact on the price, quality, efficiency, and overall success of the transaction.
Buyers and sellers don't need to see the hard work going on behind the scenes – they should be focused on dreaming of their perfect home, or moving on to the next phase of their lives. Stephen's integrity, attention to detail and negotiating skills ensure that his clients' financial interests are tenaciously protected.
Why Buyers should choose Stephen:
When Stephen walks through a property he knows how to evaluate the quality of the work, estimate the cost of repairs and improvements, and knows what can and cannot be done with regards to Chicago zoning. Further, Stephen has the experience to evaluate each deal and find the diamonds in the rough based on his experience and financial background.
He will provide "Deal Leadership" and always give you his best advice, however he will make sure you know that you will have to call the final play and he will implement with vigor and enthusiasm.
He prepares a detailed Comparative Market Analysis (CMA) before ever making an offer to ensure you get the best deal possible.
He will negotiate fiercely for you and will use a variety of advance techniques including Timed Offers.
Why Sellers should choose Stephen:
He customizes his marketing plan for each property to laser target the perfect buyer.

Detailed "Preparation to Sell" analysis done to identify strengths, weakness, and planning
Full research of building, association, and neighborhood to anticipate all possible questions up front
He will personally sell your property to each individual buyer's unique interests and concerns.

"Buyer Centric" non-pressurized showing process
He personally accommodates nearly all showing requests & when he cannot he has a team to back him up

He employs aggressive broker to broker marketing and negotiating tactics aimed at generating results.

Overlapping to create sense of urgency and competition
Advanced Negotiating Tactics
Reverse Prospecting
Stephens's Background:
Stephen holds a B.A. in Hospitality Business Management from Purdue University. Stephen understands the pressure, risks, and stress associated with buying and selling property as he has done it himself and has had his personal "skin in the game". Stephen has been able to build long term relationships with his clients through his commitment to really listening to them, being a consultative problem solver, and then going the extra mile to get a home run outcome. In Stephens spare time he enjoys the outdoor, sports, family & his golden retriever Cali.