Greg Nagel, Designated Managing Broker
Team Leader  |  CPA, ABR and ADPR

(Accredited Distressed Property Representative)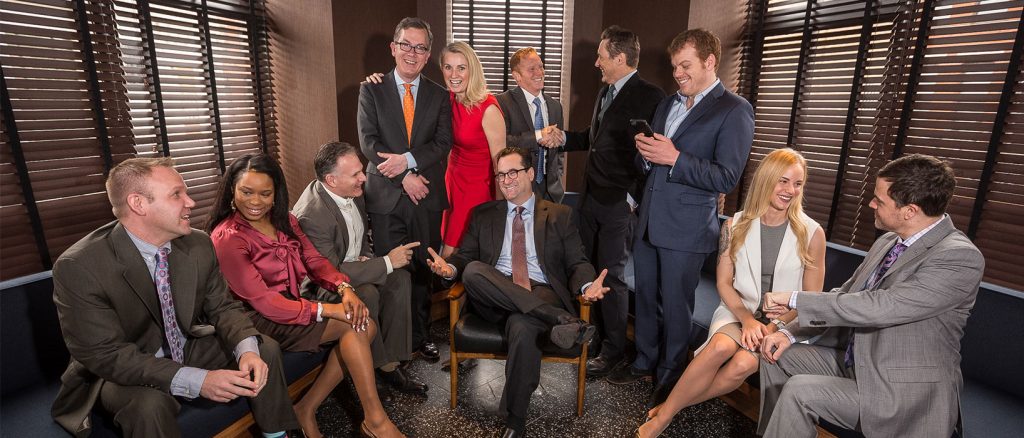 Cell: 312.933.1432
E-Fax: 312.244.3188
Email: nagel@asknagel.com
In 2022, Greg's individual sales were $25.7 Million putting him in the elite status as a Top 1% Producer of all Chicago brokers. Because of his immediate follow up, availability, and dedication to his clients, each individual feels they are his most important client.  Greg has been featured on two episodes of HGTV's number one show, House Hunters. Check out the 247+ five star reviews of Greg's work from his clients on Zillow or the 94+ reviews on Google.
Greg is the Managing Broker / Owner of Ask Nagel Realty, a team of 5 brokers contributing an additional $25 Million in sales for a total of $50 Million in sales company-wide.  Each one of the 5 brokers of Ask Nagel Realty is coaching their clients on their deals, and when they are stuck on pricing, marketing, negotiation, appraisal, or legal issues, Greg acts as the "Coach's Coach."
Nest In Your Nest Egg
Few decisions in life are of equal importance of choosing the right home. The right home is the foundation of your comfort, lifestyle, and of course your family.  Whether your property purchase is lifestyle driven, strictly for investment, or a combination thereof, Greg will help you identify the ideal property that fits your needs while maximizing your investment return.  Buying is a complicated and often circular process, so who you work with matters because it will have a dramatic impact on the price, quality, efficiency, and overall success of the transaction.
Why Buyers Should Work With Greg?
When you hire Greg, you Get Greg and all his experience, as he will be your sole point of contact walking thought each step from start to finish.
In addition to being a top 1% producing broker, Greg has experience as a General Contractor, Developer and CPA to coach his clients throughout the entire process.
He will provide "Deal Leadership" and always give you his best advice, however, he will make sure you know that you will have to call the final play and he will implement with vigor and enthusiasm.
Greg will negotiate fiercely for you and will use a variety of advance techniques including Timed Offers.
Greg prepares a detailed Comparative Market Analysis (CMA) before ever making an offer to ensure you get the best deal possible.
Why Sellers Should Work With Greg?
When you hire Greg, you Get Greg and all his experience, as he will be your sole point of contact walking thought each step from start to finish.
Greg works Harder And Smarter for his clients resulting in individual sales of $25.7 Million making him a top 1% producer in 2021.
He customizes his marketing plan for each property to laser target the perfect buyer. Detailed "Preparation to Sell" analysis done to identify strengths, weaknesses, and planning. Full research of building, association, and neighborhood to anticipate all possible questions up front. Greg will personally sell your property to each individual buyer's unique interests and concerns. His showing style is a "Buyer Centric".
He personally accommodates nearly all showing requests & when he cannot he has a team to back him up as opposed to using lockboxes.
He employs aggressive broker to broker marketing and negotiating tactics that they don't teach you in school aimed at generating results.
Greg's Raving Fan Proposition
Greg cannot grow his business without hitting home runs for his clients and transforming them into "raving fans" of his business.  In order to earn that, he is going to have to do twice the work and use all his skill and experience.  He might talk clients out of bad deals, negotiate fiercely, organize the rehab of a property, help his clients sublease their old place, and a number of other things that are above and beyond.  In return, Greg feels great as he takes sincere pride in doing right by people. In the end, Greg's goal is to build long terms relationships with his clients, have his client's friend him on Facebook and go to his events, and refer him out to their family, friends, neighbors, and co-workers.  It is truly is a win-win!
Greg's Background
From the Chicagoland area originally, Greg grew up in the northern suburb of Deerfield.  Greg graduated from the University of Missouri in 1993 with a B.S. in Accounting, obtained his CPA designation, & went to work as an auditor for Deloitte & Touché.
One of D&T's client's, Kraft Foods, hired Greg and then promoted him to VP of Finance of their distribution operation at the age of 28.  As a financial leader within Kraft, Greg relied on his integrity and analytical skills, which to this day shape his approach to real estate.
While he started out as a developer and condo converter, Greg expanded his scope by becoming general contractor specializing in multi-unit gut rehabs.  Wanting more control over his deals, Greg became a Realtor®.  Further, he became an expert on Chicago zoning laws, the building permit and Inspections processes, Property Management under the CLTO, and the property tax appeal process.  This broad skill set has now enabled Greg to be a "one stop shop" for his clients' various real estate needs.
Greg has lived in West Town for 17 years. He recently completed his second term as President of the East Village Association and serves currently on the board, (http://www.eastvillagechicago.org), and also currently serves on the Wicker Park / Bucktown Chamber of Commerce Zoning Committee.
Greg understands the pressure, risks, and stress associated with buying and selling property as he has done it himself and has had his personal "skin in the game." Greg has been able to build long term relationships with his clients through his commitment to really listening to them, being a consultative problem solver, and then going the extra mile to get a home run outcome!
When Greg walks through a property he knows how to evaluate the quality of the work, estimate the cost of repairs and improvements, and knows what can and cannot be done with regards to Chicago zoning. Further, Greg has the experience to evaluate each deal and find the diamonds in the rough based on his experience and financial background.