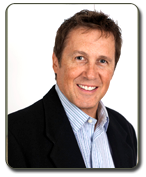 Cell: 773.454.3282 (Text Friendly)
E-Fax: 312.224.3188
Email: tom@asknagel.com
Thomas is an East Village, Chicago resident now for over 25 years. He is active in the community and is enthusiastic about sharing his experience of Chicago and its diverse neighborhoods.  Tom focuses in on what's best for each individual client and their family, and truly is an advocate for their best interests.
Tom understands how important your home purchase is from both a lifestyle and financial perspective, and is ready to guide you through the process over the wide range of issues and challenges. For instance, with 8 years of parenting experience in private and CPS schools, he can direct a growing family with children in the right direction with options in critical local education decisions.
Thomas has been a Property Manager and Landlord in the West Town area for 15 years.  He is also principal of a Graphic Arts & Marketing company called Atomek Design. Thomas's selling clients benefit from his master level knowledge of Marketing and Graphic Arts.
Tom has been involved in several local neighborhood groups and organizations:
School Council Board Member at CPS LaSalle II Language Academy: Present
PTO President at LaSalle II Language Academy in Chicago: 2011-2012
Chicago Alternative Policing Strategy (CAPS) member and Co-Facilitator for the Wood St. 13th District Police Dept., Beat 1322: Past 12 years
A CAPS District Advisory Council Board Member: Present.
East Village Association Board Member:  Present
President of East Village Neighbors: 2009 -2010
Tom's special interests include fine art-painting, running, golfing, and biking.
Tom is highly recommended and will get great results by working "harder" and "smarter" than the competition.