by: Greg Nagel
Ask Nagel Realty
[Feature Photo:  The intersection of Milwaukee, North, and Damen forms the heart of Wicker Park.]
Wicker Park Borders & Overview
Wicker Park's borders are roughly defined by these streets:  Division to the south, Bloomingdale to the north, Ashland to the east, Western to the west. Once an artists' enclave and the hippest part of town, Wicker Park has matured into an eclectic mix of upscale and gritty, hip and trendy — a relatively expensive and sought-after neighborhood.
At the center of the neighborhood lies Wicker Park itself. Relatively compact at almost five acres, Wicker Park hosts numerous community-focused activities and events. From weekly farmers' markets in the summer months to an ice rink in the winter, Wicker Park is usually bustling with activity.  It also features basketball courts, an off-leash dog area, and gorgeous gardens. Ask Nagel is a proud sponsor of Boo-Palooza, an annual Halloween party, where you can usually find me or one of my agents dressed up as Elmo.
Serving as the north border of Wicker Park, the 606 runs along Bloomingdale. Originally an elevated train route, the path was transformed into an elevated park in 2015 and is now the pride of both Wicker Park and Bucktown. On sunny summer days, the trail is packed with walkers, runners, and bikers, both for recreation and as a quick east/west transit option.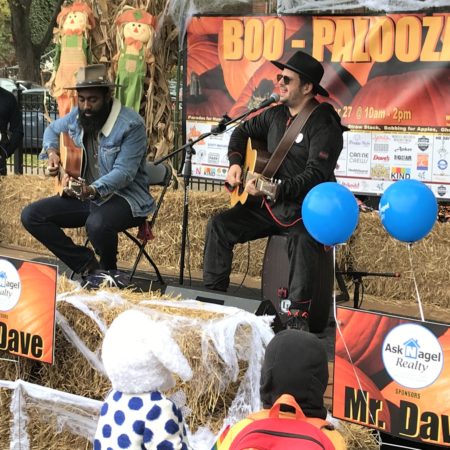 West Town Micro-Neighborhood Map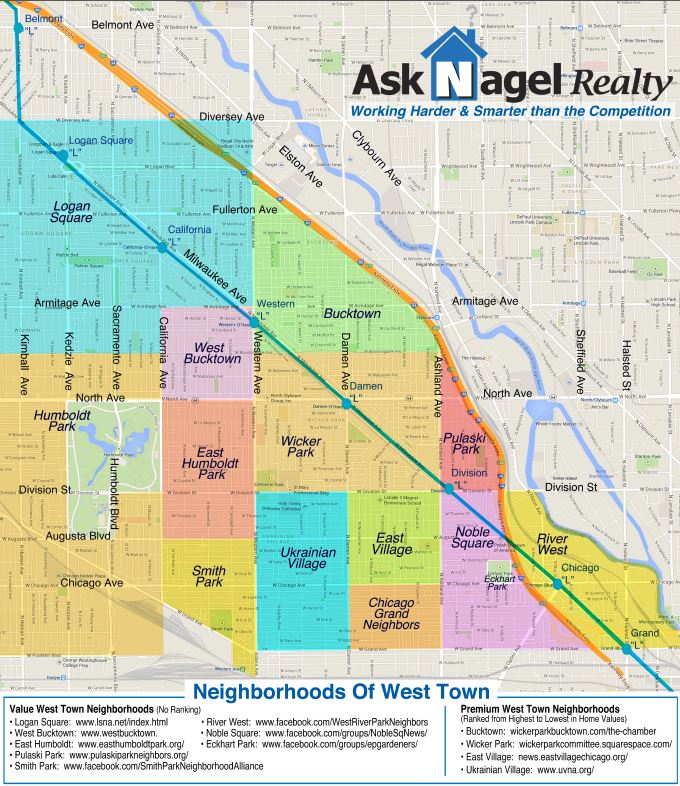 Wicker Park Home Inventory
The housing stock in Wicker Park is dominated by three-flats, both vintage and modern. The east/west streets of the neighborhood are bisected by the diagonal Milwaukee Avenue, throwing a bit of a curve into Chicago's strict grid system. West of Wood Street, the streets tend to be more tree-lined and spacious, while east of Wood is a bit less idyllic.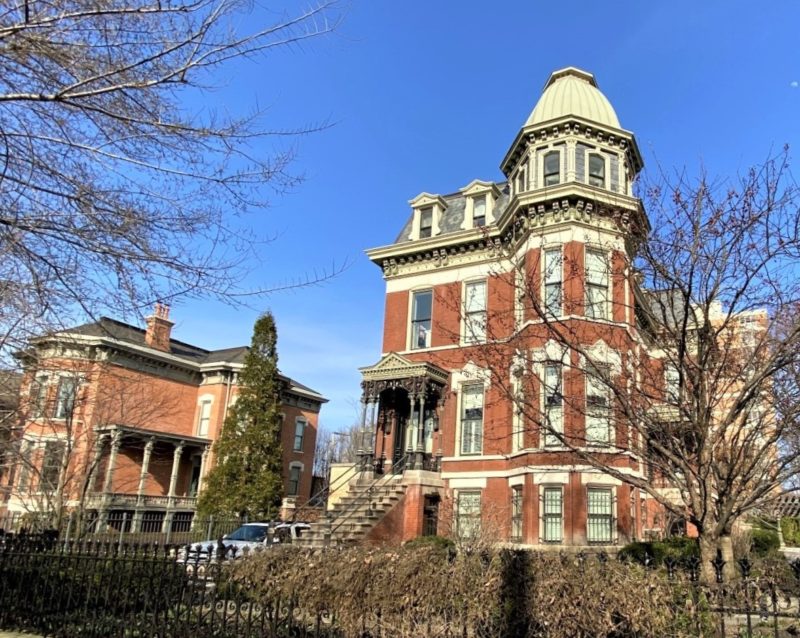 In the late 90s and early 2000s, the Wicker Park of today began to take form, with much new construction of varying levels of quality replacing older buildings. This construction boom has continued unabated, but much of the neighborhood is now protected. Particularly along Hoyne, many examples of the "beer-baron mansions" remain, most lovingly restored.  Many old factory buildings in the neighborhood have now been converted into residential lofts.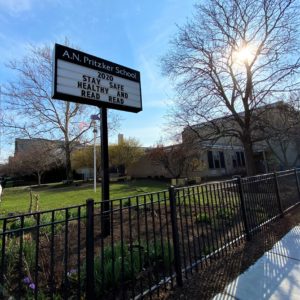 Mirai: This stalwart sushi restaurant has quite a pedigree. The owner's previous restaurant was the legendary Japonais on Chicago Avenue, and Mirai has now expanded to include a Gold Coast outpost. Try the Kani Nigiri roll – spicy baked king crab – and the oft-imitated Spicy Mono roll – spicy octopus with spicy tuna.
Cumin: This modern Nepalese/Indian restaurant is widely regarded as one of the best in the city. My favorites include the Spicy Lamb Vindaalu and the Vegetable Dum Biryani.  For a starter, definitely try the Chicken Momo – and be sure to ask the waiter for "momo momo" – they find it funny…every time.
Via Carducci: A modern Italian place with a great sidewalk patio in the summer. I've been to all of the new, trendy Italian places that have popped up in the city and Via Carducci stands up to all of them. Their daily fish and risotto specials are must-tries.
Smoke Daddy: This barbecue joint on Division serves up some of the best ribs, chicken and brisket in the city. I once threw a half-eaten rib tip at a kid who stole my friend's phone off my table, but that story is probably better saved for a conversation over drinks.
Taxim: A modern Greek restaurant nestled among the bars and shops of Milwaukee Avenue. Their braised lamb is one of the best things I've ever eaten, and I say that even though I'm not a huge lamb fan.
Mulberry and Me: A hip and accessible women's boutique on Division Street. Mulberry and Me is inspired by New York, but has a distinct Chicago sensibility, with carefully curated clothes, shoes and accessories.
Deciem: The Canadian skin care company recently opened this showroom on Milwaukee Avenue, offering their full line of affordable lotions and potions to Chicago. While the products can be confusing, the helpful staff can help anyone put together a regimen designed specifically for their skin type and budget.
Neighborly: Artisanal gifts abound at this recent transplant to the Division Street corridor. Focusing on small makers and Chicago-themed merchandise, you can find gifts for pretty much everyone here.
Penelope's: Men and women can both find hip fashions at this long-term Division street staple. The owners recently doubled-up on their commitment to Division Street, opening Gemini immediately across the alley from the original location.
Wicker Park Organizations
Wicker Park businesses and residents are both well-served by established organizations representing their interests.  For businesses, the Wicker Park/Bucktown Chamber of Commerce offers services and champions their interests. They also put on Wicker Park Fest, a long-standing street festival with A-level musical acts along Milwaukee Ave every July. Residents come together in the Wicker Park Committee, an organization dedicated to maintaining Wicker Park's character and representing the needs of residents.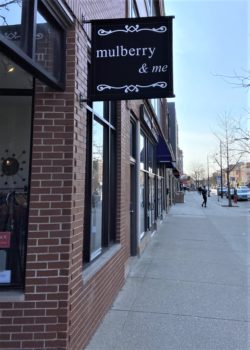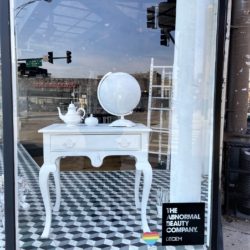 Wicker Park Transportation
The Blue Line is another central element of Wicker Park. Running below and above Milwaukee Avenue, two primary stops at Division and Ashland and at Damen and North form central hubs. The Division stop is underground at the Polish Triangle, while the train rises above ground to serve the Damen/Milwaukee/North Ave intersection.
While Wicker Park may not be the edgy haven for artists it once was, it maintains some of that vibe today, albeit at higher price points. The diversity of the neighborhood is matched by the diversity of its housing stock, with old and new mixing freely and street-by-street differences that require expertise and knowledge. At Ask Nagel, we know the neighborhood – in fact, we're based in the neighborhood at 1919 W. Division Street. We can help you uncover the hidden gems and avoid the potential pitfalls. Give us a call.
Greg Nagel
Greg Nagel is the Managing Broker/Owner of Ask Nagel Realty and a Top 1% producer of all Chicago brokers. He has been featured on two episodes of HGTV's number one show, House Hunters. Check out the 200+ five-star reviews of Greg's work from his clients on Zillow.
---