by: Greg Nagel
Ask Nagel Realty
How Listing Agents With Good Intentions Can Turn Off Buyers
[I initially wrote my thoughts on this issue in 2013 for Chicago Agent Magazine.  I thought it would be a good time to revisit this "eager beaver" real estate agent pitfall. ]
A common mistake that listing agents often make in front of buyer clients is to talk first and listen later, if at all.
They tend to talk nonstop from the start of the showing to the end, often volunteering information that may not be relevant to that particular buyer, or worse yet, harmful. How many times have you started going over association details, pricing issues and multiple bid updates – and the buyer has not even made it into the living room yet?
If they don't like the living room they are probably not interested that the association has good reserves, or the building was sealed recently. Listing agents lose focus on the buyer's wants and needs, and go on "motor mouth" autopilot, which overwhelms and scares the potential buyers. During a tour, buyers interact with three to 10 excited and enthusiastic selling personalities in a short time frame, so going easy at first puts them at ease.
In some instances, I have actually seen it get so extreme that my buyers physically recoil away from the seller. I have sometimes had to insert myself as a human shield between the client and the listing agent. I have also had multiple buyers make comments that they are relieved a showing is via lockbox. Further, I even have had clients ask me to request that the listing agent not show the property, but alternatively provide entry via lockbox.
One situation I will always remember was when a listing agent actually shared information that directly resulted in my client NOT making an offer. I brought my buyer, Lisa, to a listing that seemed to be perfect for her, until the listing agent began a rant about how dog-friendly the building was; however, they never bothered to check to see if my buyer liked dogs. Lisa, being more of a cat person, later went on to tell me that she was ready to make an offer; however, after the showing, she felt it was just too "doggy" for her.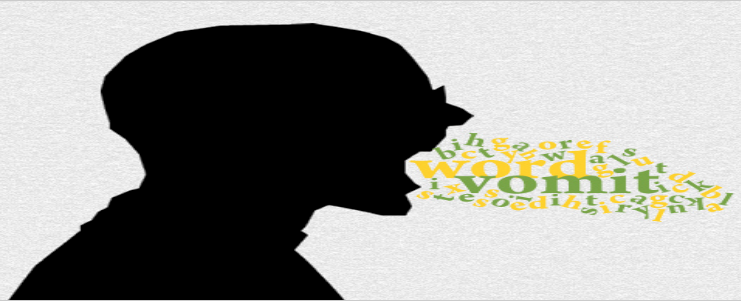 How Do You Aggressively Market The Property and Make the Buyer Want To Listen To You?
It is important to sit back and let potential buyers get a flow and feel for the property, and to then LISTEN to their responses, comments and body language before sharing information. Buyers do not care if the seller will reface a cabinet if they don't like the flow.
Give them a moment to walk in and see the place before sharing all the details. This allows them to have a positive emotional response without being distracted. Also, ASK questions that'll help you target your selling points. Find out what they are looking for and what is important to them.
Hover during the showing and listen to the questions and volunteer information that the buyer's agent does not. Do not interrupt the buyer's agent who is actively selling your place, as you might be changing the subject from something that is really important to the buyer. By doing this, the buyer will not only feel more comfortable – they will also seek you out at the end and really listen to your targeted selling points.
This simple "Sales 101" tip will make you a much more effective salesperson and will help us close more deals together. I even use this knowledge as a competitive advantage in winning listing presentations, as sellers want their agents to sell in a targeted way. Targeted selling was one of many reasons I was a top producing agent in 2019.
This article first appeared in Chicago Agent Magazine in October 2013.
Greg Nagel
Greg Nagel is the Managing Broker/Owner of Ask Nagel Realty and a Top 1% producer of all Chicago brokers. He has been featured on two episodes of HGTV's number one show, House Hunters. Check out the 200+ five-star reviews of Greg's work from his clients on Zillow.
---